Prospecting
Hyper focused segmentation with our audience builder
With our continuously growing filter sets, find exactly the people you want to connect with.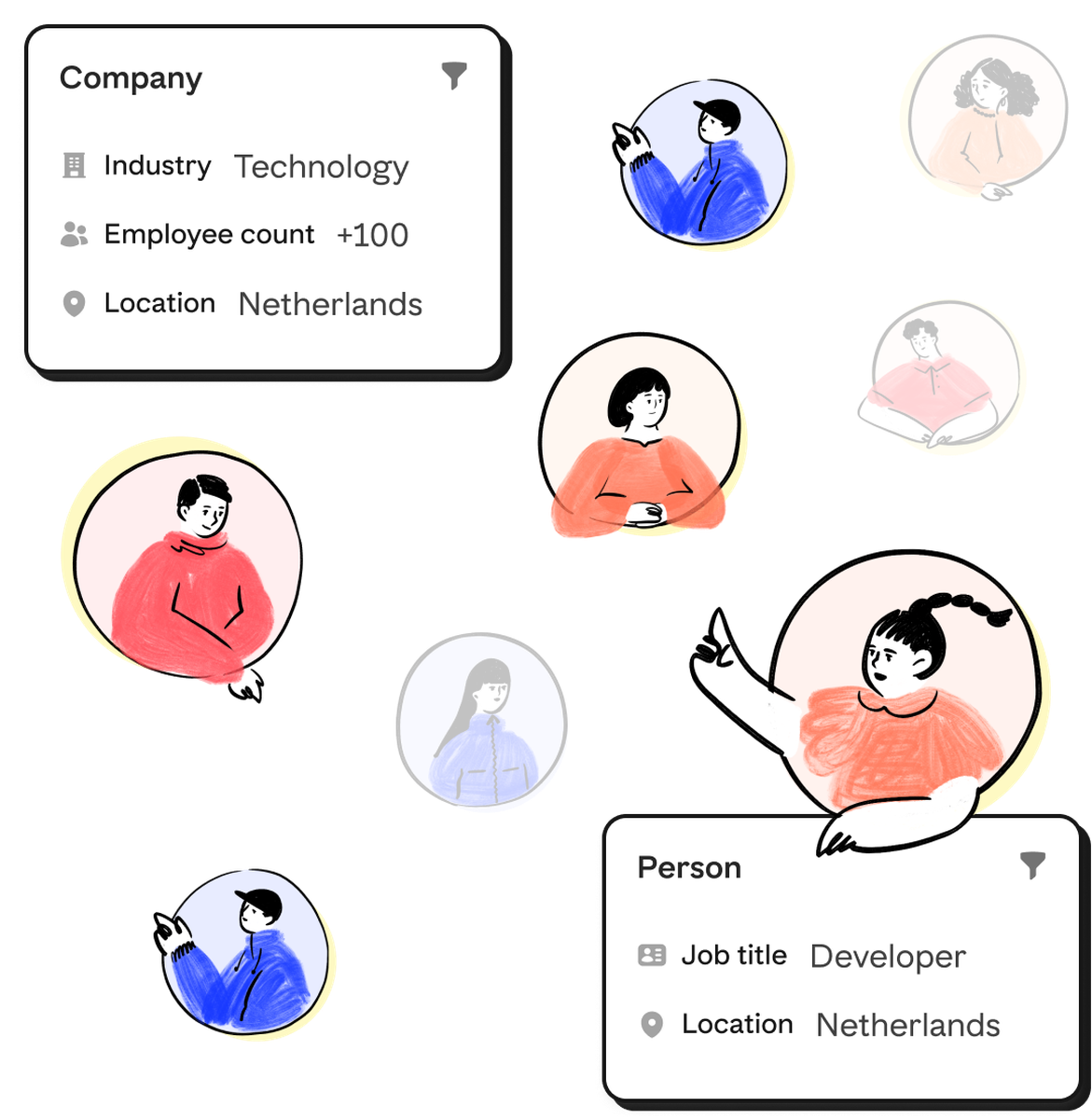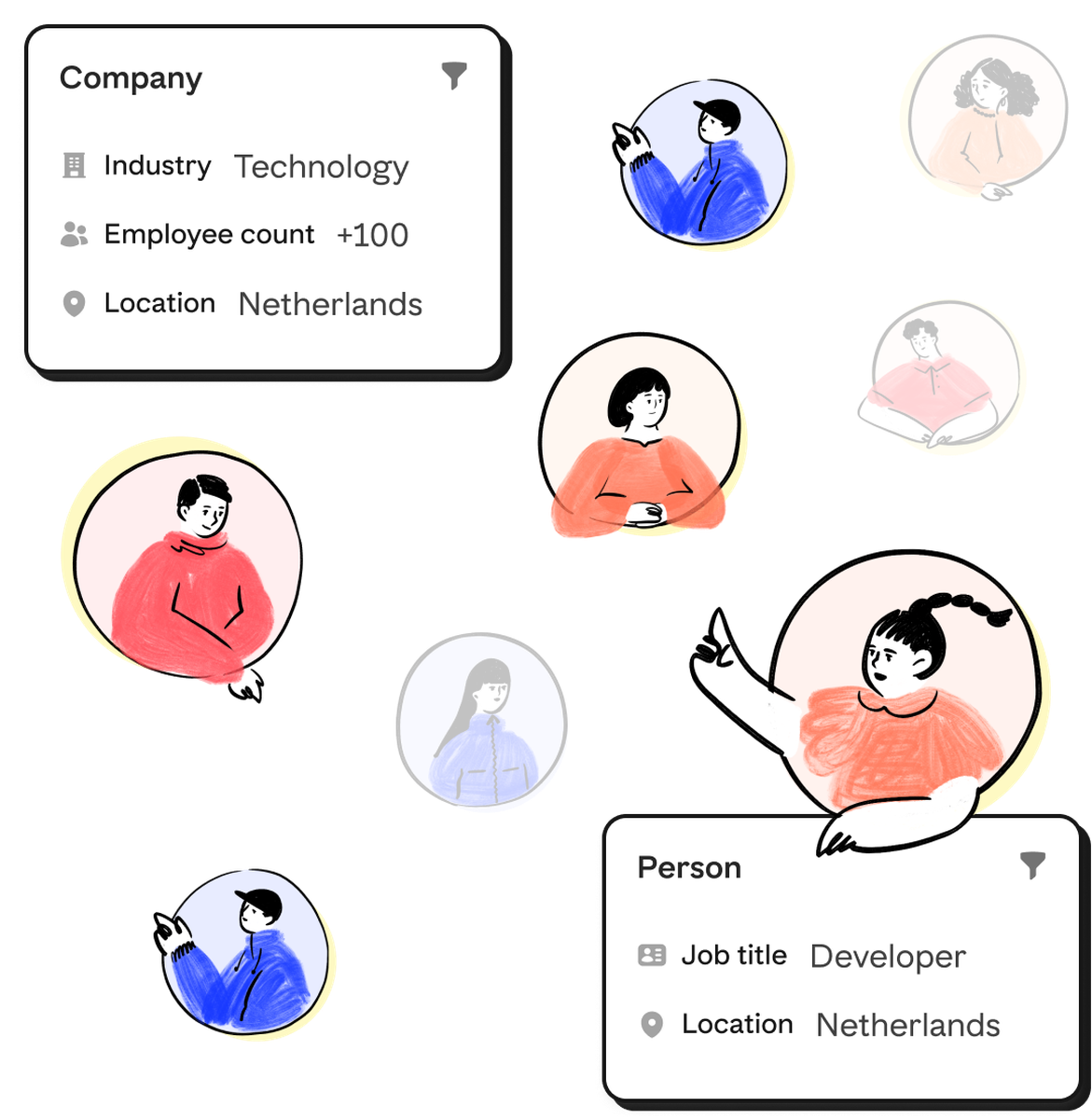 How it works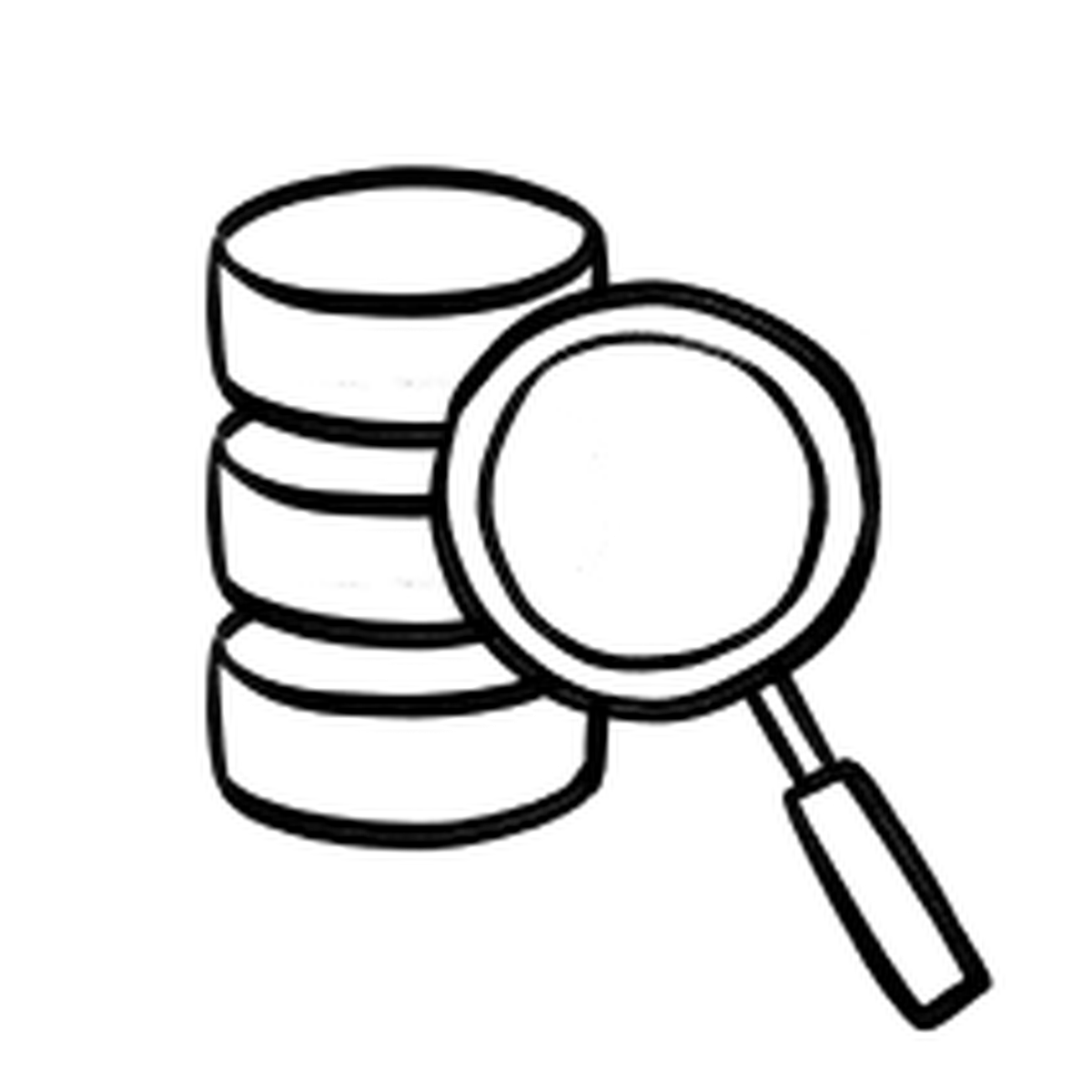 Create a filter set
Choose from our real-time data filters that continuously grow and update every day.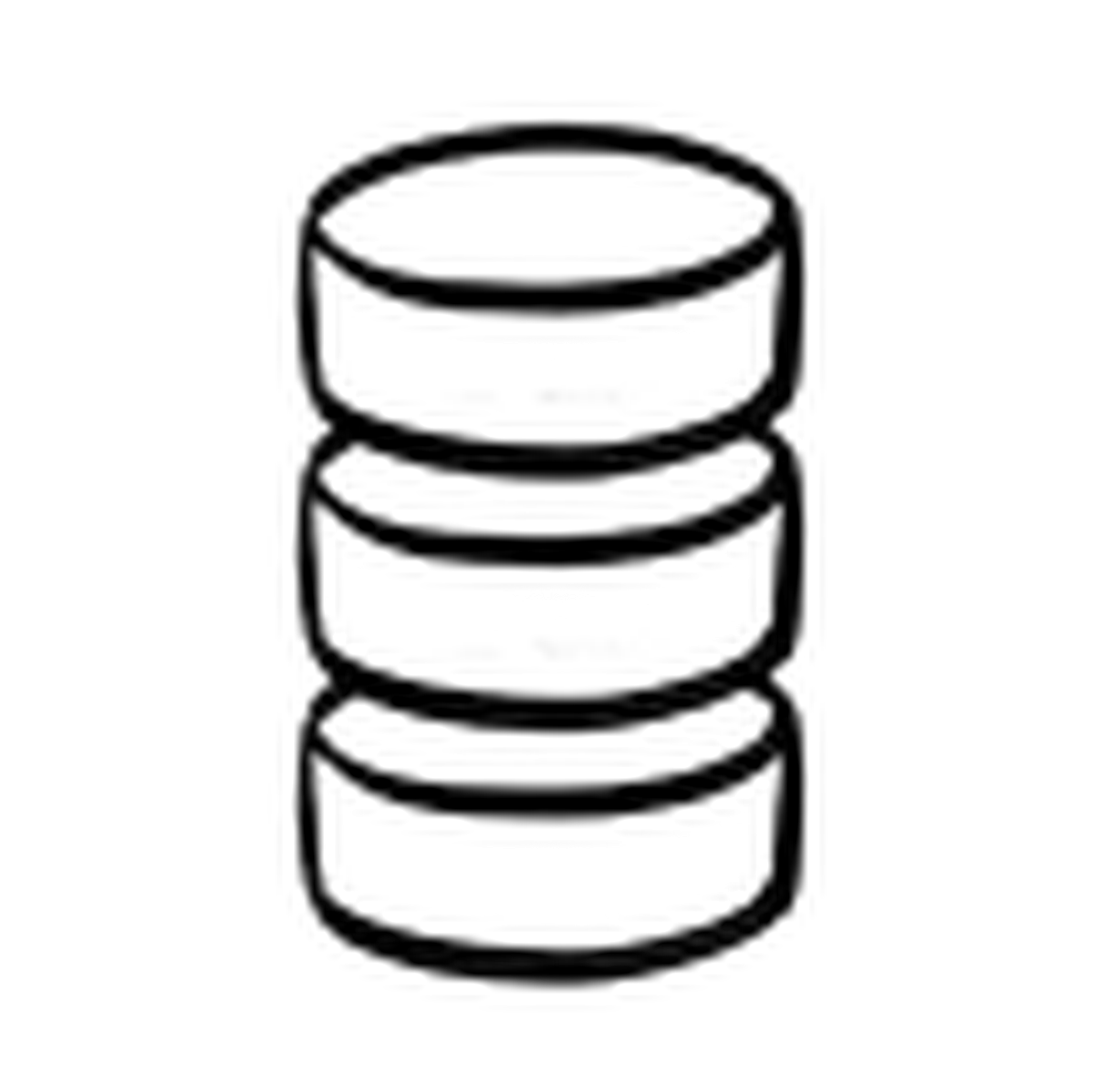 Select desired amount of prospects
You can create audiences of 50 people or 20,000. Its all up to you how you want to work.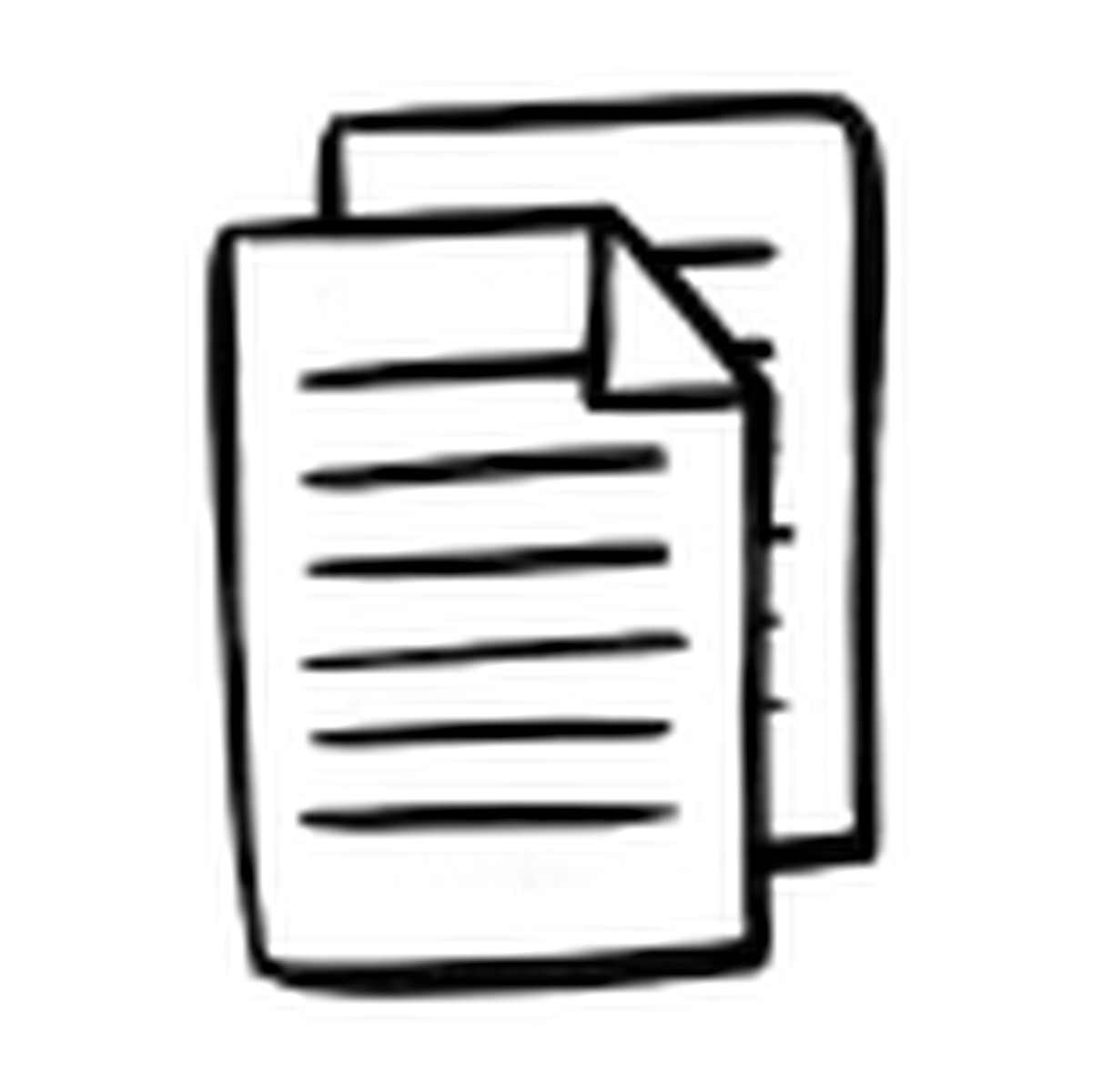 Create an audience & reach them
An audience can be used in multiple campaigns, as long as the prospects are still available.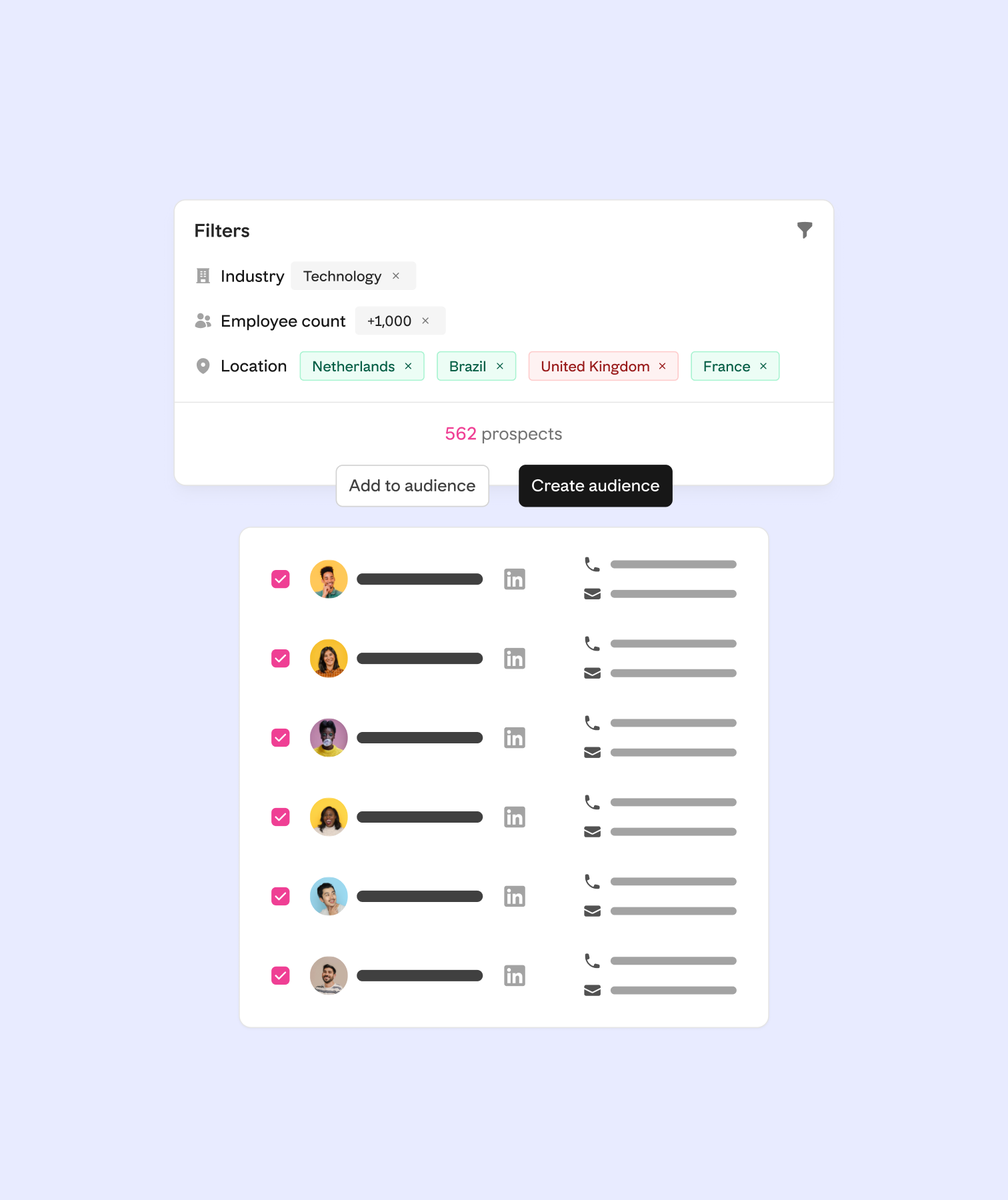 HYPER SPECIFIC TARGET AUDIENCE
Get the right people
Enable precise targeting by selecting specific individuals from your audience, ensuring that your outreach is focused and effective unlike other tools that offer only broad targeting options.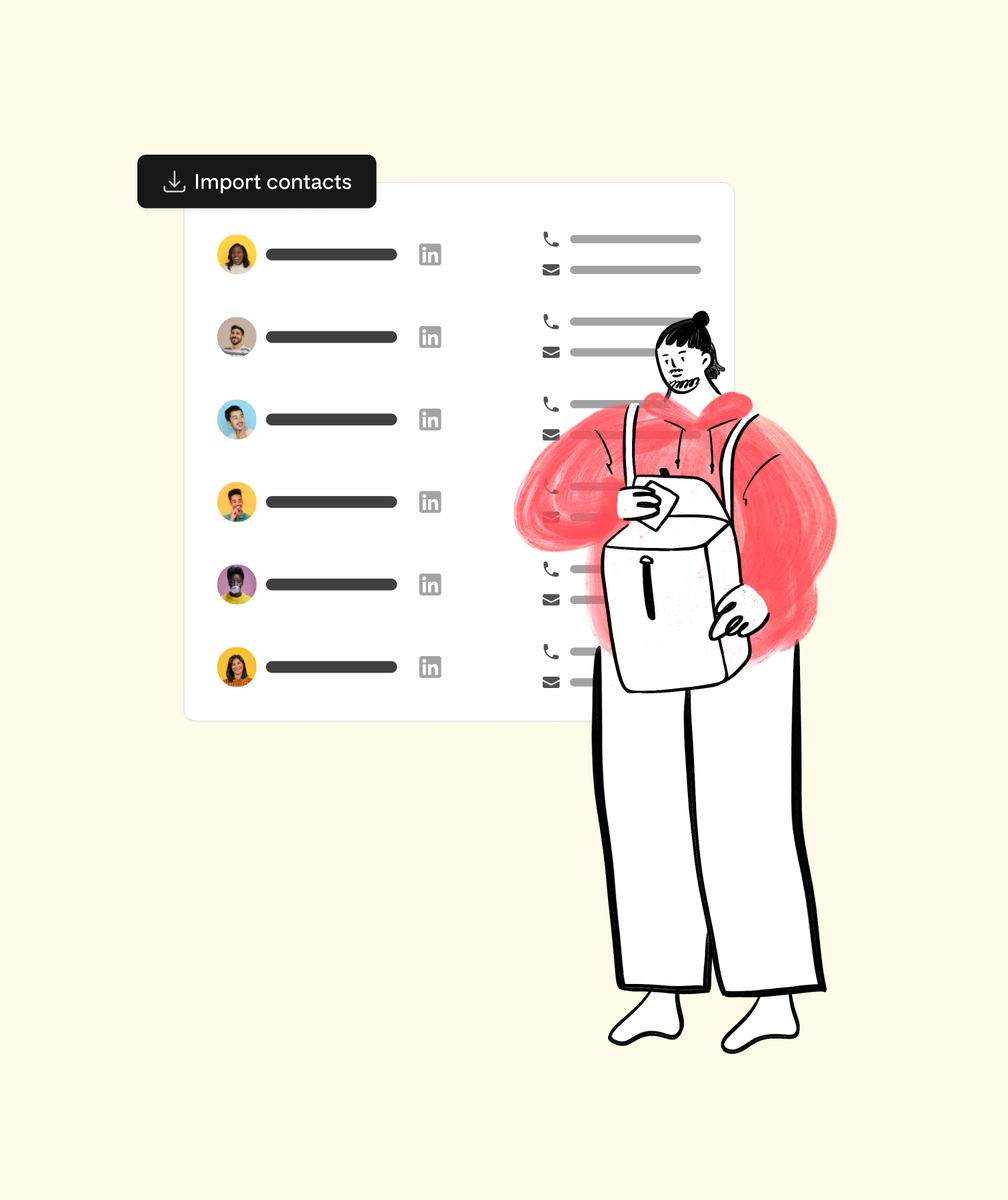 LEVERAGE WHAT YOU ALREADY HAVE
Leverage your own data
You can upload and utilize your own data to enhance, restrict, or expand your existing database. Either exclude engaged customers from your campaigns or obtain comprehensive data for telemarketing purposes.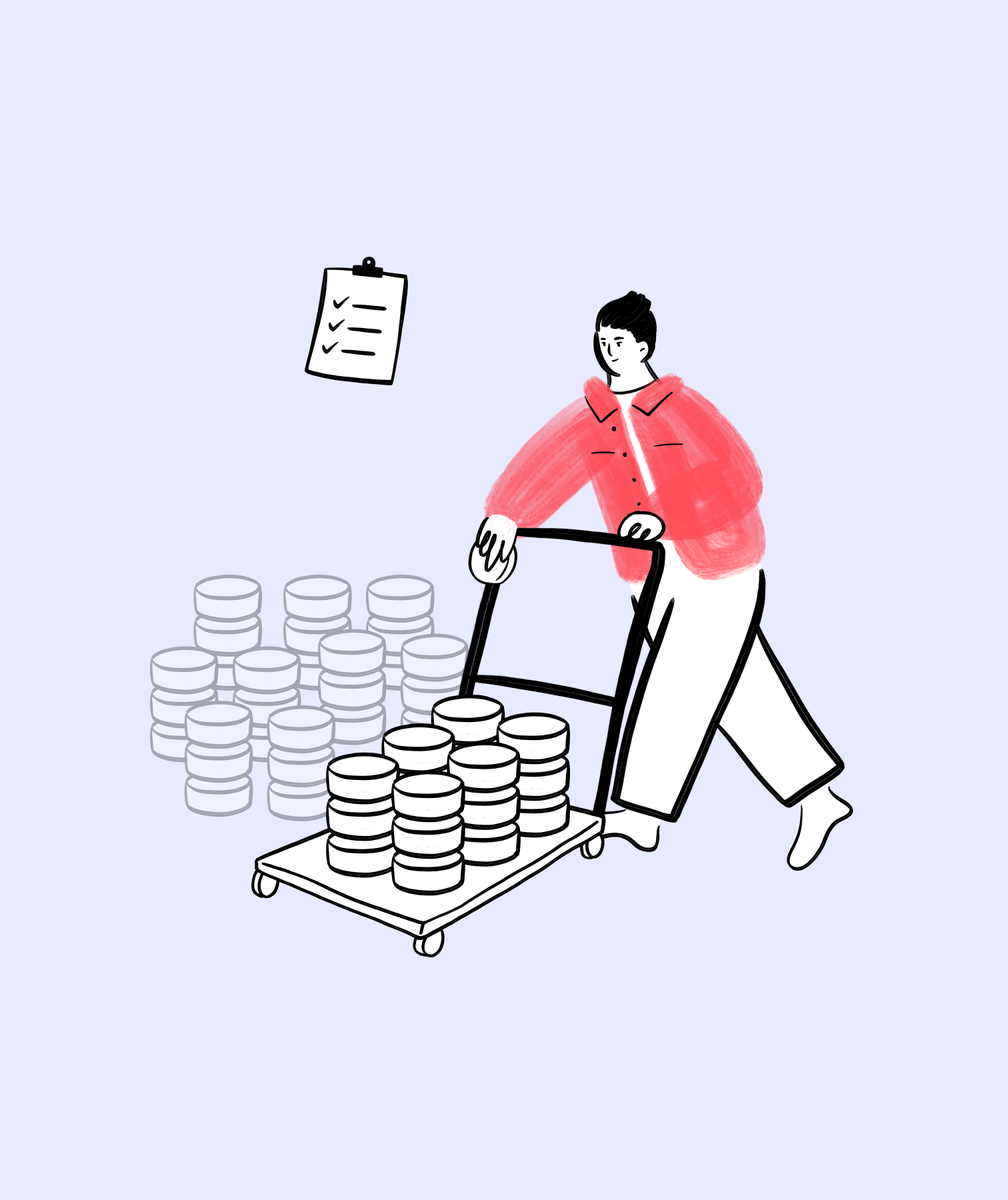 NEVER STORED, ALWAYS FRESH
Daily updated data
Only real-time data: You have the freedom to select what and from where to scrape or retrieve data, and it will be freshly aggregated as per your requirements, ensuring that it is never outdated.
Our innovative relationship model provides speed and additional data.
People
Access a wide range of publicly available data on individuals through businesses and digital sources.
Company
We provide a wealth of information about businesses, including their legal status, trade information, and more, all collected through government data and web scraping.
Website
We provide access to a vast array of public data available on the web, giving you insights into the digital footprint of people and businesses. With this data, you can gain a better understanding of your target audience, their behavior, and preferences.
Place
Detailed information about a business's location, including geographic data, building information, nearby amenities, and more. With this information, you can make informed decisions about where to locate your business or how to target businesses in a specific area.
Start converting smarter
Improve your conversion rate with smart outreaches
Coming soon
Comprehensive Linkedin profiles
Use all data available on a LinkedIn profile for effective networking and career growth.
Audience Selection with AI
Save time and let AI help you identify and target the most relevant audience for your marketing campaigns.
Sentiment Targeting
Use sentiment analysis from previous campaigns to optimize your targeting and increase engagement.
Building value
Factors that contribute to the value of a building, including location, condition, and market demand.
Business Health
A company's credit score as a data point for assessing its financial health and risk.
Linkedin contact importing
Expand your audience and create effective lookalike audiences for your campaigns based on your current connections.